Group
About us
---
GPO Platform is a film production company founded in 2016 by graduates of the Documentary Film Department at Film and TV School of Academy of Performing Arts in Prague (FAMU). The company focuses on production of original documentary movies and short films, enables creation and provides support to authors of film debuts, experimental films and video art.
We use our vast experience with film direction to help film makers with their production of audiovisual art. We consider our company a collective solution, a platform for directors, painters, photographers and other artists, who feel close connection to movie industry. GPO (Group Production Office) builds on the legacy of British documentarists from the 1930s, who were able to establish a similar community.
We own equipment for the entire process of shooting and postproduction of audiovisual artwork. On principal, we support projects created to satisfy a strong urge of the author to express him or herself.
Production
In Distribution
Art Talent Show
As every year, the talent admissions exams are being held on the Academy of Fine Arts in Prague. Across three different ateliers, the movie observes the background of a difficult task that stands in front of institution's pedagogues: how to pick, from the legion of participants, the chosen ones that will be given the chance to form the tone of fine arts for years to come? How will the academics themselves hold up during the exams? And what shall all this tell us about the nature and meaning of art nowadays?
In Distribution
Points for the President aka Attempt at Contrarevolution
In his provocative mosaic of opinions from different sides of the political spectrum, Martin Kohout reflects on where the ideals of November 1989 and the former sense of community have disappeared to. He tries to understand the progressive fragmentation of Czech society through two recent events. Both the parliamentary elections in 2017 and the subsequent direct election of the president made it clear that there is no consensus in the country today on even the most basic concepts such as "freedom" or "democracy". Sources of concern, ideas about the country's future direction, and the national myths on which cultural and political figures and disaffected voters rely all vary.
Supported by / The Czech Film Fund
In Distribution
Kindling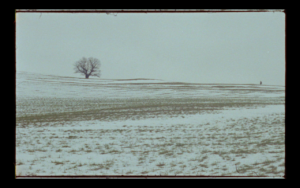 KINDLING is a collection of four short experimental film poems, which elaborate on the bond between inner and outer scenery. The individual movies carry their authors' signatures; however, they are being produced in creative collaboration, which instils unifying characteristics upon them. The goal of the authors is to study the limits and permeability of the film (visual) and musical (auditory) composition. Rhythm and movement are more important to individual authors than the narration itself. The storyline, if present at all, gleams and flashes through to promote the observers' associations and employ their imagionation rather than tell a story in a linear fashion. Authors' aim is to introduce KINDLING in two ways. The first one is a classical short film setup and the second one will be a concert format, with live musical accompaniment.
In Production
Is It Worth It?
The topic of Jan Strejcovsky's debut is the exploration of the origin of both artistic and market value of individual works of art. Documentary a(u)ction essay Is It Worth It? will be a mosaic of stories, situations and stylized scenes from the world of art market. It is one of the most obscure investment areas. Moreover, the world of finance intertwines with the world of artistic creativity, one of the areas of human endeavor which is among the most difficult to grasp. The art market as a space, where authenticity of personal expression meets the power of consumerism.
Others
Factor of Six
The short film with cinematic shoots capture the "occupants" of an unknown apartment who silently perform activities bordering on purposeless pastimes and melancholy, even surreal rituals.
Others
Video day / Exhibition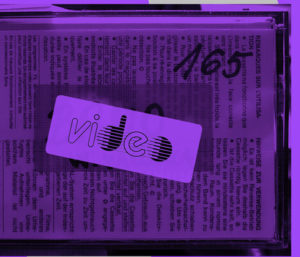 The director has resurged the legendary exhibition of video artists The Day of the Video 1989/2018 as a part of the movie about Czech video art.
Collaboration
Jan
Gogola ml.
Director, screenwriter, dramaturge. Often collaborates with GPO as head dramaturge or dramaturgy consultant and coauthor.
Martin
Řezníček
Documentarist, cinematographer, lecturer at FAMU. Partners as cinematographer and director.
Adéla
Komrzý
Director. Cooperates as director, currently is working with Tomas Bojar and preparing a film with the working title Entrance exams, focusing on what happens behind the scenes at entrance exams for the Academy of Fine Arts in Prague.
Květa
Přibylová
Cooperates as a director, sometimes cinematographer and has also taken part in the organizational aspect of the experimental project Krastí. Currently is working on her new film with GPO.
Apolena
Rychlíková
Director, journalist. Currently developing her new film Housing Expo(sed).
Jan
Rousek
Historician and documentarist. In collaboration with GPO, he is finishing his new film The Fall of Consent Communism.
Helena
Všetečková
Director, dramaturge. Dedicates her time to dramaturgic collaboration and is currently preparing a film about Egon Bondy.
Jan
Šípek
Documentarist, cinematographer, lecturer at FAMU. Collaborates on a number of projects as a cinematographer and co-director.
Johana
Střížková
Intermedia artist. Together with GPO coproduces her film Factor of Six for the Jindřich Chalupecky prize, for which she was nominated in 2016. Currently works on her new concept of an art installation for the Czech Center in Berlin.
Marek
Brožek
Cinematographer, scenographer, puppeteer. Collaborates as cinematographer, sometimes takes part in postproduction. Also focuses on the technical side of scenes that require above-standard solutions.
Jan
Březina
Director, cinematographer. Collaborates on a range of projects as a cinematographer.
Jakub
Jurásek
Sound designer, conceptual artist. Collaborates on shooting and sounf postproduction on a number of projects.